Founded by Sivananthan Laboratories
Institute for Solar Photovoltaic Innovation, Research, and Edu-training (InSPIRE)

Welcome to InSPIRE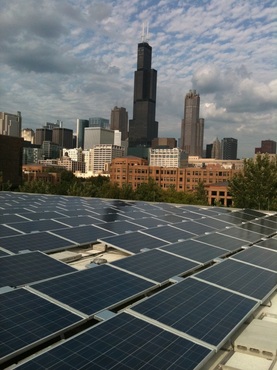 Our Mission:
The Institute for Solar Photovoltaic Innovation, Research, and Edu-training ("InSPIRE" or "InSPIRE Illinois") is a nonprofit organization whose mission is to promote R&D, education and workforce training ("edu-training") within the solar and renewable energy industry.

Accomplishing Our Mission:
InSPIRE will accomplish its mission by educating the wider community, especially students, about solar and renewable energy technology. For example, InSPIRE will provide a platform for scientists and others to share knowledge and experience through networking events and seminars. Through programming and internship opportunities, InSPIRE will encourage students especially in inner-city schools to explore careers in science, technology, engineering, and math ("STEM") and enter the solar and renewable energy fields.






---
---
InSPIRE is a tax-exempt 501(c)3 charity

---